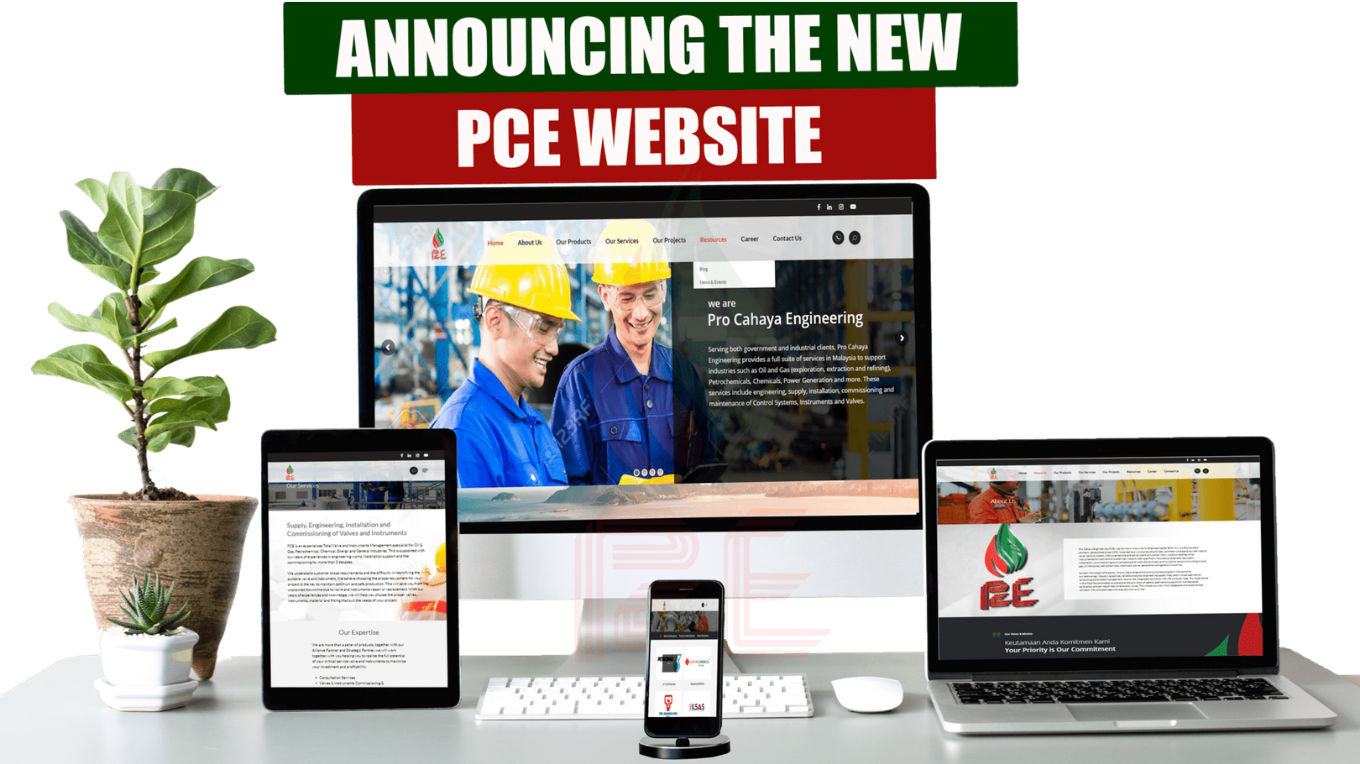 Great news to all! We are happy to announce that PCE Website is now LIVE!  
We, Pro Cahaya Engineering (PCE), established in 1992 with the main objective to be a leading valve, instrumentation and control system service provider specifically served the industrial sectors of oil and gas. Over the years, we have been expanding our works steadily to other industries including oil refineries, petrochemicals, chemical and power generation, and general industries. We have been actively supporting the Oil & Gas sector in Malaysia and licensed with Petroliam Nasional Berhad (PETRONAS) and registered with Tenaga Nasional Berhad (TNB) and the Ministry of Finance.  
We carry distribution rights for Valves, Actuators, Industrial Process Automation Systems, Servicing and Positioners, SOVs (solenoid valves) and accessories. With our experiences in the field, we work together with our strategic partner across varieties of technology platforms – Siemens, Citect by Aveva, Wonderware by Aveva, Schneider, Allen Bradley, and monitoring & control platforms such as PLC, DCS and SCADA System and offers high-quality control systems, instruments and engineering products such as pneumatic converters, transmitters (Temperature Pressure, Level and Flow), data communication modules and gas / liquid analyzer.  
With 27 years of field application experience, we always ensure our products and services on PCE is delivering professionalism, appropriate standards, correct valve specification with our valuable support. As a instruments control solution company, our team of experts work closely to offer the best compatibility and ensure product quality performance. We are having excellent links and hold distribution rights of the valve from major industry valve manufacturers. Visit here to know more about our products.